Refuge Friends and Volunteers,
We're still watching the river water go down in hopes that we can get our field season kicked off and get some volunteer opportunities available. For those who live in or near Buffalo City, the annual river cleanup is scheduled for this Saturday, May 11 from 8:00 – 11:30 a.m. There will be registration tables at Belvidere and Lower Spring Lake Landings in Buffalo City, the Dairyland Power Landing in Alma, and the Bays End Landing in Indian Creek. Volunteers are always treated to a great lunch following the event. For more information contact Shelly Frank (site coordinator) at 715-579-1174.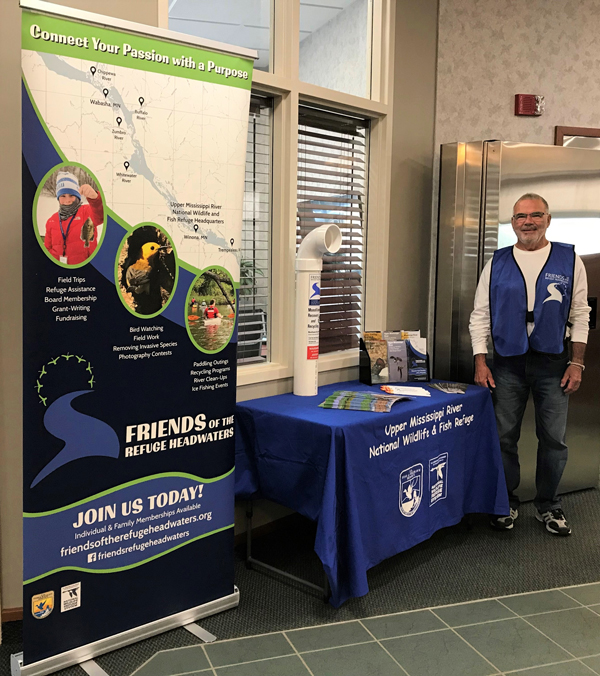 Earlier today, Acting Friends President John Lyons set up a Friends display at the Home Federal Bank (on the corner of 4th and Center Streets) in Winona (see photo). Stop by if you are in the area and check it out as it will be in the bank lobby through the month of May.
And finally, just as a teaser, mark your calendars now for the evening of Thursday, June 6 when the Friends will be hosting a special fundraising event that you won't want to miss at the Winona History Center! More information to come on this one.
Thank you all for your continued support.
Mary Stefanski
Winona District Manager
Upper Mississippi River National Wildlife and Fish Refuge